Friday, September 8th 2017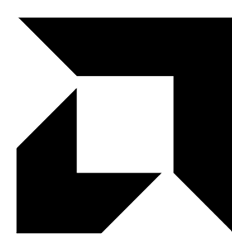 AMD's RX Vega supply has seen
exceedingly limited quantities available since launch
. This has been due to a number of reasons, though the two foremost that have been reported are: increased demand from cryptocurrency miners, who are looking towards
maximizing their single node hashrate density through Vega's promising mining capabilities
; and yield issues with AMD's Vega 10 HBM2 packaging partner, Advanced Semiconductor Engineering (ASE). It's expected that chip yield for Vega 10 is also lower per se, due to it having a 484 mm² die, which is more prone to defects than a smaller one, thus reducing the amount of fully-enabled GPUs.
AMD's production partner, GlobalFoundries, has historically been at the center of considerations on AMD's yield problems. That GlobalFoundries is seemingly doing a good job with Ryzen may not be much to say: those chips have incredibly small die sizes (192 mm²) for their number of cores. It seems that Global Foundries only hits problems with increased die sizes and complexity (which is, unfortunately for AMD, where it matters most).
mainstream version of the Vega architecture
, replacing Polaris' RX 500 series. Reports peg Vega 11 as also including HBM2 memory in their design instead of GDDR5 memory. Considering AMD's HBM memory history with both the original Fury and and now RX Vega, as well as the much increased cost of HBM2's implementation versus a more conventional GDDR memory subsystem, this editor reserves itself the right to be extremely skeptical that this is true. If it's indeed true, and Vega 11 indeed does introduce HBM2 memory to the mainstream GPU market, then... We'll talk when (if) we get there.
As to its die yield issues, AMD is reported to be changing their main supplier for their 7 nm AI-geared Vega 20 from GlobalFoundries to Taiwan Semiconductor Manufacturing Company (TSMC), who has already secured orders for AI chips from NVIDIA and Google. TSMC's 7nm and CoWoS (chip-on-wafer-on-substrate) capabilities have apparently proven themselves enough for AMD to change manufacturers. How this will affect AMD and GlobalFoundries' Wafer Agreement remains to be seen, but we expect AMD will be letting go of some
additional payments GlobalFoundries' way
. Sources:
DigiTimes on Vega 11
,
DigiTimes ASE
,
DigiTimes on vega Shortages