Thursday, September 21st 2017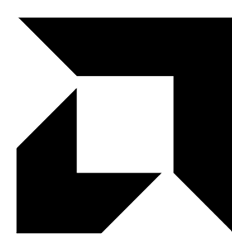 Tesla Motors, which arguably brought electric vehicles to the luxury-mainstream, is investing big in self-driving cars. Despite its leader Elon Musk's fears and reservations on just how much one must allow artificial intelligence (AI) to develop, the company realized that a true self-driving car cannot be made without giving the car a degree of machine learning and AI, so it can learn its surroundings in real-time, and maneuver itself with some agility. To that extent, Tesla is designing its own AI processor. This SoC (system on chip) will be a semi-custom development, in collaboration with the reigning king of semi-custom chips, AMD.
AMD has with it a clear GPGPU performance advantage over NVIDIA, despite the latter's heavy investments in deep-learning. AMD is probably also banking on good pricing, greater freedom over the IP thanks to open standards, and a vast semi-custom track-record, having developed semi-custom chips with technology giants such as Sony and Microsoft. Musk confirmed that the first car in which you can simply get in, fall asleep, and wake up at your destination, will roll out within two years, hinting at a 2019 rollout. This would mean a bulk of the chip's development is done.
Source:
CNBC