Wednesday, December 13th 2017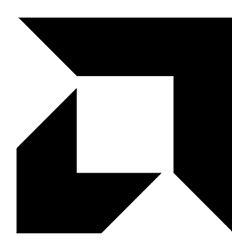 At a press event, AMD confirmed that its 2nd generation Ryzen desktop processors will debut in Q1-2018 (before April). It also clarified that "2nd Generation" does not equal "Zen2" (a micro-architecture that succeeds "Zen"). 2nd Generation Ryzen processors are based on two silicons, the 12 nm "Pinnacle Ridge," which is a GPU-devoid silicon with up to eight CPU cores; and "Raven Ridge," which is an APU combining up to 4 CPU cores with an iGPU based on the "Vega" graphics architecture. The core CPU micro-architecture is still "Zen." The "Pinnacle Ridge" silicon takes advantage of the optical shrink to 12 nm to increase clock speeds, with minimal impact on power-draw.
AMD is also launching a new generation of chipset, under the AMD 400-series. There's not much known about these chipsets. Hopefully they feature PCIe gen 3.0 general purpose lanes. The second-generation Ryzen processors and APUs will carry the 2000-series model numbering, with clear differentiation between chips with iGPU and those without. Both product lines will work on socket AM4 motherboards, including existing ones based on AMD 300-series chipset (requiring a BIOS update). AMD is reserving "Zen2," the IPC-increasing successor of "Zen" for 2019. The "Mattise" silicon will drive the multi-core CPU product-line, while the "Picasso" silicon will drive the APU line. Both these chips will run on existing AM4 motherboards, as AMD plans to keep AM4 as its mainstream-desktop socket till 2020.
WCCFTech