Wednesday, February 20th 2019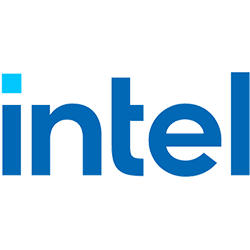 A report via EETimes slates Intel's own working MRAM (Magnetoresistive Random-Access Memory) is ready for production in high-volume manufacturing. MRAM is a nonvolatile memory technology, meaning that it retains information even if there is a change in powerstate (ie, power loss), meaning that it's more akin to a storage device than to, say, RAM.
But why does MRAM matter, really? Well, MRAM is being developed as a long-term candidate to a universal memory solution, replacing both DRAM (a volatile memory technology) and NAND flash (a nonvolatile one), since node scaling with these technologies is becoming increasingly harder. MRAM promises better-scaling (at the foundry level) processes, with much higher yield rates. The fact that MRAM has been demonstrated to be able to achieve 1 ns settling times, better than the currently accepted theoretical limits for DRAM, and much higher write speeds (as much as thousands of times faster) compared to NAND flash.
There seem to be some questions regarding what exactly is the production process being used a 22 nm process is being reported, but other outlets say this is actually a "relaxed" 14 nm fabrication node with much of Intel's 14 nm technologies thrown in. Whatever the case, it's apparently ready for prime-time. Sources:
EETimes
,
Wikichip
,
via HardOCP