Thursday, September 19th 2019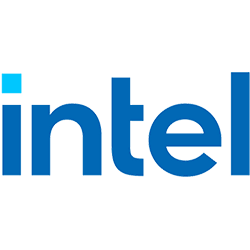 With its 10th generation Core X "Cascade Lake-X" HEDT processor series, Intel will not bother designing models with single-digit core-counts. The series is likely to start at 10 cores with the Core i9-10900X. This 10-core/20-thread processor features a quad-channel DDR4 memory interface, and comes with clock speeds of 3.70 GHz base, a 200 MHz speed-bump over the Core i9-9900X. The chip retains the mesh interconnect design and cache hierarchy of Intel's HEDT processors since "Skylake-X," with 1 MB of dedicated L2 cache per core, and 19.3 MB of shared L3 cache.
Geekbench
tests run
on the chip show it to perform roughly on par with the i9-9900X, with the 200 MHz speed-bump expected to marginally improve multi-threaded performance. Where the "Cascade Lake-X" silicon is expected to one-up "Skylake-X" is its support for DLBoost, an on-die fixed function hardware that multiplies matrices, improving AI DNN building and training; and pricing. Intel is expected to price its next-generation HEDT processors aggressively, to nearly double cores-per-Dollar.
VideoCardz