News Posts matching "Cascade Lake-X"
Return to Keyword Browsing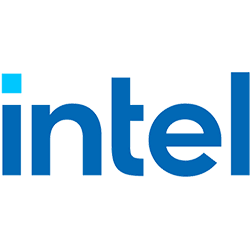 Intel is readying a refresh to its "Basin Falls" HEDT platform (LGA2066 client high-end desktop), with a new 22-core silicon. This part is neither Skylake HCC (20 tiles, up to 18 cores) nor Skylake XCC (30 tiles, up to 28 cores), but a new die with four more tiles than the Skylake HCC silicon, all of which are cores. The new silicon could let Intel design 20-core and 22-core SKUs for the X299 Express chipset, and is seen as a direct response to AMD's 24-core Ryzen Threadripper II processor, which was recently shown beating the 18-core i9-7980X in tech demos. The 32-core Threadripper II could face competition from the 28-core HEDT processor Intel is readying for Q4-2018, but that processor won't be compatible with LGA2066.
In related news, the company is giving finishing touches to a new 8-core "Coffee Lake" die for the mainstream-desktop platform (LGA1151 socket, 300-series chipset). This die features 8 cores, and likely 16 MB of shared L3 cache, while retaining the iGPU and uncore components from the existing Coffee Lake-S die. The chip could retain the classic "Ring Bus" design. The new 8-core mainstream-desktop SKUs, and at least two new high-end desktop SKUs (20-core and 22-core), could be launched in September 2018. The "Basin Falls" refresh, coupled with the new LGA3647 "Purley" derivative for the 28-core monstrosity, will be all Intel has to face AMD this year, with the company's next HEDT silicon, "Cascade Lake-X" being reportedly delayed to the second half of 2019, probably due to foundry problems.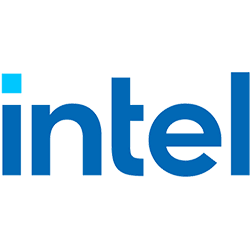 The latest version of Intel's desktop client-platform roadmap has been leaked to the web, which reveals timelines and names of the company's upcoming product lines. To begin with, it states that Intel will upgrade its Core X high-end desktop (HEDT) product line only in Q4-2018. The new Core X HEDT processors will be based on the "Cascade Lake-X" silicon. This is the first appearance of the "Cascade Lake" micro-architecture. Intel is probably looking to differentiate its Ringbus-based multi-core processors (eg: "Coffee Lake," "Kaby Lake") from ones that use Mesh Interconnect (eg: "Skylake-X"), so people don't compare the single-threaded / less-parallized application performance between the two blindly.
Next up, Intel is poised to launch its
second wave
of 6-core, 4-core, and 2-core "Coffee Lake" processors in Q1-2018, with no mentions of an 8-core mainstream-desktop processor joining the lineup any time in 2018. These processors will be accompanied by more 300-series chipsets, namely the H370 Express, B360 Express, and H310 Express. Q1-2018 also sees Intel update its low-power processor lineup, with the introduction of the new "Gemini Lake" silicon, with 4-core and 2-core SoCs under the Pentium Silver and Celeron brands.
Return to Keyword Browsing