Thursday, September 18th 2008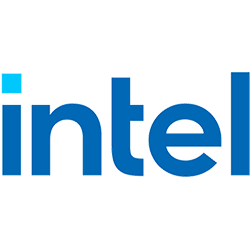 Intel has updated its plans with the desktop CPU lineup across segments with some of the current products getting discontinued from manufacturing. The company will send product discontinuance notices (PDNs), documents sent to relevant firms in the industry, notifying them of a time-frame in which the company plans to stop production of a product. Some products are also slated to reach end of life (EOL). Along with this, there are also plans to bring in new products based on the current architecture.
Sources at motherboard vendors tell that by Q1 2009, the Core 2 Extreme QX9770 and QX9650 discontinue, with PDNs being issued. They will be totally phased-out by Q2. The company will also send out PDNs for four quad-core CPUs including the Core 2 Quad Q9450, ten dual-core CPUs including the Core 2 Duo E8300, three Pentium CPUs including the Pentium E2220 and the Celeron E1200 starting in November, and all products will phase out between the first and second quarters next year. Other highlights include:
On October 19, Core 2 Quad Q8200, Q6600, Core 2 Duo E7300, and Pentium E2220 and E2200 will face price-cuts.
On the same day, Intel Core 2 Duo E7400 launches, priced at US$133 (in 1000 unit tray quantities).
On November 30, Intel will launch Core 2 Quad Q8300 (2.50 GHz, 2+2 MB L2 cache, priced at $224), Pentium E5300 (2.60 GHz, 2 MB L2 cache, priced at $86) and Celeron E1500 (2.20 GHz, 512 KB L2, priced at $53)
January 18, 2009 will see the launch of Core 2 Duo E7500 (2.93 GHz, priced at $133 to replace E7400).
On the same day, Q8200 gets price cuts from $193 to $183,Pentium E5200 from $84 to $76, Pentium E2220 from $84 to $64 and Celeron E1400 from $54 to $43.
Another important bit is that Core i7 series processors and X58 based motherboards would launch officially in November. The CPU lineup is expected to expand in 2009. Source:
DigiTimes