News Posts matching "Die"
Return to Keyword Browsing
The world's first waterblock designed for naked die cooling throws years of conventional wisdom out of the window. It features six unique patentable features including its "in-frame" mounting mechanism. The man behind NUDEcnc, Arek Tobiszewski has started this Kickstarter
campaign
in order to get a professional CNC machine, which will enable this inventor to deliver Ncore and other cool projects to the audience. He has been brave enough to send the Ncore for a review to Kyle Bennett from HardOcp; Linus tech tips; buildzoid, and Techlipton. Some of the reviews are already up, and are very promising.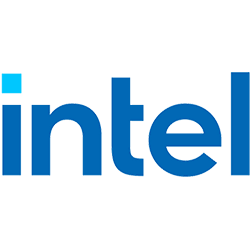 Overclocking poster-boy Der8auer has seemingly gotten his hands on some early samples of Intel's Skylake-X high core count (HCC)HEDT CPUs. The upcoming 12 to 18-core enthusiast-class CPUs are being launched on the same
X299 platform on socket LGA 2066
that Intel has already launched 4 (Kaby Lake-X), 6, 8 and 10-core parts already, and are supposed to bring Intel towards a level playing field - and then some - with competitor AMD's Threadripper CPUs, which boast of up to 16 cores.
From this delidding process with Der8auer's own delidding tool, Delid-Die-Mate-X, seems to result a die that is much larger - as expected - than Intel's 10-core i9-7900X. At the same time, it seems that Intel is still opting, again, for not soldering its enthusiast-targeted CPUs, which would result in better temperatures and, potentially, overclocking potential. The fact that Der8auer managed to delid the i9-7920X and didn't recommend against doing it likely means that there is minimal risk of damaging your CPU while subjecting it to this process. This is something the renowned overclocker did do when he recommended that users shouldn't delid their Ryzen or Threadripper CPUs looking for better temperatures, since the fact that these were soldered would likely result in both
catastrophic damage
and a much diminished chance of operating temperatures improvement through the application of special purpose thermal compounds. The Facebook post from Der8auer with the delidded 7920X likely serves as an appetizer for an upcoming delid video on YouTube, as has been the overclocker's MO.
AMD's Raja Koduri, leader of the company's Radeon Technologies Group, has somewhat informally confirmed on Twitter the overall die size of AMD's Vega chips. After PC Perspective updated their prognosis regarding Vega's die-size to a beefier 512 mm², Twitter users plied Raja Koduri with questions regarding this subject. Koduri declined to answer directly, actually opting for a somewhat cryptic response, in that " (...) the answer [to Vega's die-size] is the closest perfect square number actually:)".
For the math-savvy around here (or even just for those of you who have read the headline), that particular equation should solve towards a perfect 484 mm² die area. Good news for AMD: this isn't the company's biggest die-size in consumer GPUs ever. That dubious honor goes to the company's Fiji XT silicon which powered the company's R9 Fury X, coming in at a staggering
596 mm
² in the 28 nm process. For comparison, AMD's current Polaris 20 XTX-based RX 580 chip comes in at slightly less than half the confirmed RX Vega's die-size, at a much more yield-friendly
232 mm²
. NVIDIA's current top-of-the-line Titan Xp comes in at a slightly smaller
471 mm²
die-size.
Return to Keyword Browsing