News Posts matching #Zen+
Return to Keyword Browsing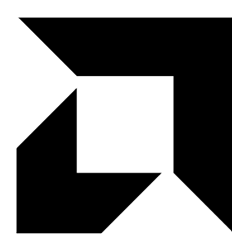 AMD at CES shed some light on its 2018 roadmap, while taking the opportunity to further shed some light on its graphics and CPU projects up to 2020. Part of their 2018 roadmap was the company's already announced, across the board
price-cuts for their first generation Ryzen processors
. This move aims to increase competitiveness of its CPU offerings against rival Intel - thus taking advantage of the blue giant's currently weakened position due to the exploit saga we've been covering. This move should also enable inventory clearings of first-gen Ryzen processors - soon to be supplanted by the new Zen+ 12 nm offerings, which are expected to receive a 10% boost to power efficiency from the process shrink alone, while also including some specific improvements in optimizing their performance per watt profile. These are further bound to see their
market introduction in March
, and are already in the process of sampling.
On the CPU side, AMD's 2018 roadmap further points towards a Threadripper and Ryzen Pro refresh in the 2H 2018, likely in the same vein as their consumer CPUs that we just talked about. On the graphics side of their 2018 roadmap, AMD focused user's attention in the introduction of premium Vega offerings in the mobile space (with HBM2 memory integration on interposer, as well), which should enable the company to compete against NVIDIA in the discrete graphics space for mobile computers. Another very interesting tidbit announced by AMD is that they would be skipping the 12 nm process for their graphics products entirely; the company announced that it will begin sampling of 7 nm Vega products to its partners, but only on the Instinct product line of machine learning accelerators. We consumers will likely have to wait a little while longer until we see some 7 nm graphics cards from AMD.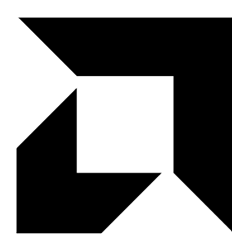 A recent AMD roadmap leak
showed the company's "tick", process-improved plans for 2018's Zen+, as well as its painter-imbued aspirations with Zen 2 in 2019. Now, there's some new info posted by DigiTimes that's being sourced straight from motherboard makers that points to the company's Pinnacle Ridge launch being set sometime in February 2018.
This information seems to have been delivered to the motherboard makers straight from AMD itself, as a heads-up for when they should be expecting to ramp up production of next-generation chipsets. Sources report that
AMD will follow their Summit Ridge, Ryzen launch
, with the initial release of Pinnacle 7 in February, followed by the mid-range Pinnacle 5 and entry-level Pinnacle 3 processors in March 2018. DigiTimes also reports that AMD is expecting to see its share of the desktop CPU market return to at least 30% in the first half of 2018 which, coeteris paribus,
is more of a simple mathematical progression
than clarvoyance.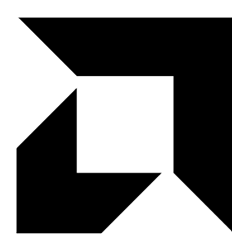 Reports are circling around the web regarding an AMD meeting featuring some of its higher ups - namely, CEO Lisa Su, head of Radeon Technologies Group Raja Koduri, and AMD's CTO Mark Papermaster happening on the 16th of May. The purpose of this meeting seems to be to discuss AMD's inflexion point, and lay out a vision for the company's future, supported on its upcoming products: the too-long-awaited Vega, its successor Navi, and the natural evolution of the company's current Zen processors, tentatively identified as Zen+.

Naturally, a company such as AMD has its roadmap planned well in advance, with work on next-generation products and technologies sometimes even running in parallel with current-generation product development. It's just a result of the kind of care, consideration, time and money that goes into making new architectures that makes this so. And while some would say Vega is now approaching a state akin to grapes that have been hanging for far too long, AMD's next graphics architecture, Navi, and its iterations on Zen cores, which the company expect to see refreshes in a 3-to-5-year period, are other matters entirely. Maybe we'll have some more details regarding the specific time of Vega's launch (for now expected on Computex), as well as on when AMD is looking to release a Zen+ refresh. I wouldn't expect much with regards to Navi - perhaps just an outline on how work is currently underway with some comments on the expectations surrounding Global Foundries' 7 nm process, on which Navi is expected to be built. And no, folks, this isn't a Vega launch. Not yet.
Return to Keyword Browsing