Monday, August 21st 2017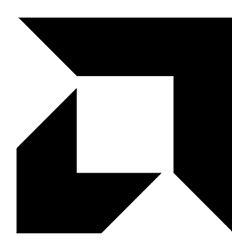 It looks like AMD will combine its two latest intellectual properties, the "Zen" CPU micro-architecture, and the "Vega" graphics architecture into a single silicon after all, as reports citing leaked OpenCL tables confirm that the company's upcoming Ryzen "Raven Ridge" APU will feature graphics compute units (CUs) based on the "Vega" architecture. It's becoming increasingly clear, that "Raven Ridge" features a "Zen" CCX unit, and a "Vega" based graphics core with up to 12 NGCUs, making up 768 stream processors. The "Zen" CCX talks to the "Vega" graphics core using Infinity Fabric, the same interconnect used between two CCX units on the "Summit Ridge" silicon, and between two "Summit Ridge" dies on the Ryzen Threadripper MCM.
The "Raven Ridge" silicon will hence feature up to 4 CPU cores, with SMT enabling up to 8 threads, up to 8 MB of L3 cache, a "Vega" based graphics core with up to 12 NGCUs making 768 stream processors, a dual-channel DDR4 integrated memory controller, and the same integrated southbridge as "Summit Ridge," featuring two SATA 6 Gb/s ports, and USB 3.0 ports directly from the SoC. In addition, you get a PCI-Express 3.0 x16 interface for graphics, which can be split into two x8 for 2-way multi-GPU. The OpenCL listings speak about two distinct variants, one with 11 NGCUs, and another with 8. AMD plans to roll out the first "Raven Ridge" based products as Ryzen 5 series and Ryzen 7 series mobile APUs, with a desktop debut a little later.
Source:
Guru3D