Monday, September 16th 2019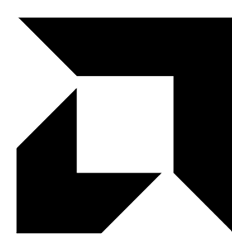 AMD is expected to bring back its low-power APU family in 2020 with the new "Dali" silicon. Updated company roadmap slides see the inclusion of "Dali" as a "value mobile APU," positioned under "Renoir," a performance APU targeting both the mainstream notebook and desktop (socket AM4) platforms. AMD looks keen to branch out its APU business in two directions.
"Renoir" is expected to be a "Zen 2" based APU with CPU performance matching at least the Ryzen 5 3600 or 3700X, and a faster "Vega" based iGPU. It wouldn't surprise us if "Dali" is a monolithic 7 nm die with two "Zen 2" CPU cores and a tiny iGPU with 3-4 compute units. "Renoir," on the other hand, could be an MCM with an 8-core "Zen 2" chiplet and an enlarged I/O controller die that has the iGPU. "Dali" could see the light of the day only in 2020, by which time TSMC could substantially increase its 7 nm volumes and clear the decks for its new 7 nm EUV mass-production.
Guru3D