Tuesday, October 25th 2011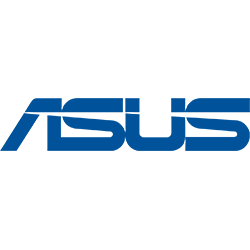 Here is ASUS' top of the line LGA2011 motherboard targeting the gamer-overclocker market, the Republic of Gamers (ROG) Rampage IV Extreme. This board offers all the expansion room and connectivity you'll ever need, plus a wealth of nifty features that help overclockers and ease incremental upgrades. To begin with, the Rampage IV Extreme employs a strong digital PWM circuitry that supports heavy voltage-assisted overclocking with Vdroop control.
The LGA2011 socket is wired to eight DDR3 DIMM slots (two per channel). CPU and memory VRM areas are located along three sides of the socket, all cooled by heatsinks that are connected by heat pipes. These VRM heatsinks share heat with the one over the X79 PCH, which is actively cooled by a fan.
Where do I even start with the toys overclockers get with this board? OK, first, the LGA2011 socket is designed in such a way that its Intel-spec retention bracket can be replaced by a custom ASUS-designed one, that modifies the cooler mount holes to make the socket compatible with LGA1366-ready coolers, so you can carry on with your expensive LGA1366-ready water-block. Second, there is a strong VRM that's backed by diagnostic phase and temperature LEDs, voltage direct-measurement points, and a EPU chip that marshals the power phases. There is redundant BIOS (in separate socketed serial EEPROM chips), with ASUS ROG-exclusive UEFI firmware. Thirdly, power is drawn, apart from the 24-pin ATX and 8-pin EPS, by a 4-pin ATX (CPU power) and a 6-pin PCIe, so electrical stability is maintained. The ROG connect feature lets you monitor and overclock your board from Bluetooth-enabled smartphones (hence the Bluetooth controller).
To top it off, every Rampage IV Extreme packs a free copy of Battlefield 3 Special Edition (bundles Physical Warfare and/or Return to Karkhand DLC(s)). Source:
VR-Zone