Tuesday, December 27th 2011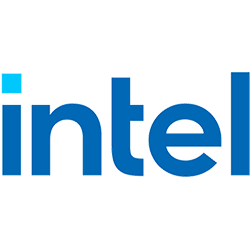 Intel has, in the past, referred to its two-chip low-wattage computing solutions as "SoC" (system on a chip), keeping with that trend, it was assumed that "
Centerton
", an Atom-derived processor for NAS servers that the company is working on, could be a similar 2-chip solution with the tiny NM10 PCH sitting next to the CPU. It is now coming to light that Intel will design Centerton to run as a true single-chip SoC, without the PCH.
Centerton's core and uncore components, housed on the same piece of silicon, are detailed in the first picture, below. It packs two x86-64 cores. Each core has 32 KB L1I cache, 24 KB L1D cache, and 512 KB of dedicated L2 cache. There is no shared tertiary cache between the cores, however, they converge at the integrated memory controller (IMC). This IMC can control a single DDR3 memory channel, supporting 1.5V DDR3 UDIMMs with ECC support or 1.35V DDR3 SO-DIMMs, at speeds of PC3-10600 (DDR3-1333 MHz). Up to 8 GB of RAM is supported. The core can be clocked as high as 1.60 GHz. It features HyperThreading technology, enabling four logical CPUs for the OS to deal with. Any current 32-bit or 64-bit x86-capable OS should run.
VR-Zone
,
MyDrivers