Thursday, December 1st 2011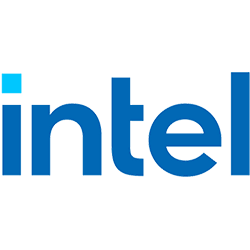 Previous
preliminary reports
have suggested that the forthcoming Ivy Bridge CPUs will have single threaded performance on par with the existing Sandy Bridge CPUs and will mainly deliver improvements to power consumption and integrated graphics - nothing for PC enthusiasts to get excited about. However, in leaked documents sent to partners, Intel have now revealed official performance figures for IB and they look rather good. They've produced a raft of benchmarks, which reveal improvements such as 56% in ArcSoft Media Expresso, 25% in Excel 2010 and a 199% gain in the 3D Mark Vantage GPU benchmark. Unfortunately, they haven't released any benchmarks based on high performance 3D games, but it's probably safe to say that they will be similarly improved. Now, on to the benchmarks, which compare their new 3.4 GHz i7-3770 (4 cores + HT) with the current 3.4 GHz i7-2600, also with 4 cores + HT:
+7% higher overall SYSmark 2012 score
+14% higher overall HDXPRT 2011 score
+15% higher Cinebench 11.5 score
+13% better ProShow Gold 4.5 result
+25% faster performance in Excel 2010
+56% faster performance in ArcSoft Media Expresso
+192% higher overall 3DMark Vantage score
+17% faster performance in 3DMark Vantage CPU benchmark
+199% faster performance in 3DMark Vantage GPU benchmark
The key architectural enhancements delivering these improvements are:
Intel's new 22nm 3D Tri-Gate technology. More on this here
Enhanced AVX acceleration
IGP performance improved by 30% compared to its predecessor
IGP supports DX11 and OpenCL 1.1
PCI Express 3.0 x16 interface, including a PCI Express 2.0 x4 controller
The new processor range is slated for release in March or April 2012, so if one can wait a few months to upgrade their existing system, then it looks like those few months will be well worth it - especially as they're likely to make for excellent overclockers. It's interesting to note that while Windows 8, due to be released just a few months later, will support the DX11
.1
point revision, these new CPUs will not. How much this will matter in real-life applications remains to be seen, however.
Finally, TechPowerUp will keep a lookout for those all-important gaming benchmarks. Source:
xbit labs