News Posts matching #10 nm+
Return to Keyword Browsing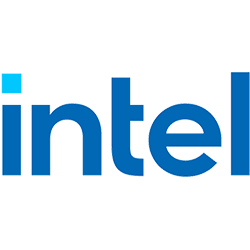 Intel is working on its next generation gaming-grade NUC, codenamed "Phantom Canyon." When it comes out some time in 2020-21, it will feature Intel's 10 nm+ "Tiger Lake" SoC. Intel detailed this and more in a leaked presentation to industry partners. It describes the launch of of the company's "Ghost Canyon" NUC in Fall 2019 to succeed the current "Hades Canyon" gaming NUC. This box features a Core i9-9980HK processor and discrete graphics options. It will be succeeded in 2020-21 (late 2020 or sometime 2021), by the "Phantom Canyon" NUC that's in development.

The "Phantom Canyon" NUC is powered by a 28 W 10 nm+ "Tiger Lake-U" SoC that features PCI-Express gen 4. The package also implements Intel's "Gen 12" graphics processor that's derived from the Xe architecture it's currently working on, according to Chinese publication PTTWeb. The NUC will also feature discrete graphics options in the price-range of the current GTX 1660 Ti and RTX 2060 ($299 to $349). In related news, we see subtle hints that Intel will give its chipset bus a major update in future generations of its desktop and mobile platforms. Apparently, future platforms could feature DMI spread over 8 lanes as opposed to 4 on current platforms, besides the update to PCIe gen 4. This quadrupling in bandwidth compared to DMI 3.0 (PCIe 3.0 x4) is necessitated by the growth in bandwidth-hungry devices such as NVMe SSDs, external Thunderbolt 3 graphics cards, USB 3.2 flash drives, etc.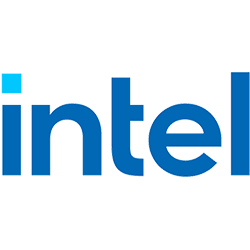 Even as Intel banks on 10 nm "Ice Lake" to pull it out of the 14 nm dark ages, the company is designing a fascinating new monolithic processor SoC die that succeeds it. Codenamed "Tiger Lake," and slated to debut in 2020, this die packs "Willow Cove" CPU cores and an iGPU based on Intel's Xe architecture, not Gen11. "Willow Cove" CPU cores are
more advanced
than the "Sunny Cove" cores "Ice Lake" packs, featuring a redesigned on-die cache, additional security features, and transistor optimization yielded from the newer
10 nm+ silicon fabrication
process.
Intel is already boasting of 1 TFLOP/s compute power of the Gen11 iGPU on "Ice Lake," so it's logical to predict that the Xe based iGPU will be significantly faster. It will also support the latest display standards. The "next-gen I/O" referenced by Intel could be faster NVMe, Thunderbolt, and USB standards that leverage the bandwidth doubling brought about by PCI-Express gen 4.0. Here's the catch: much like "Ice Lake," the new "Tiger Lake" chip will get a mobile debut as Tiger Lake-Y or Tiger Lake-U, and desktop processors could follow later, possibly even 2021, depending on how much pressure it faces from AMD.
Return to Keyword Browsing